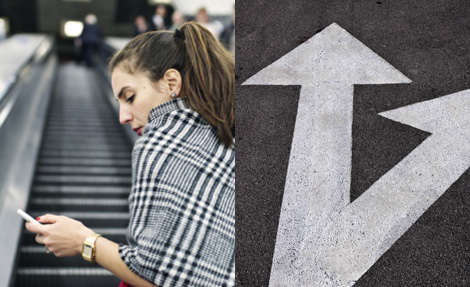 BARX Emerging Markets
Whether you are executing a click-and-trade order or submitting a 'Request for Quote', BARX makes trading in Emerging Markets simpler and more efficient.
Why choose BARX Emerging Markets? It helps me get my trades done.
Leveraging the strength of Barclays Emerging Markets trading, you can connect to more opportunities, wherever they are.
More choice with BARX in the Emerging Markets space
Barclays provides you with a comprehensive set of solutions to your strategic advisory, financing and risk management needs.
Barclays Emerging Markets operate from three regional hubs in London, New York and Singapore as well as from local trading, sales and banking locations around the globe. Local market expertise is crucial in emerging markets - accounting, liquidity, legal and regulatory issues are often driving factors that shape how our clients transact. Our team of dedicated professionals are committed to delivering you with a wide array of emerging markets products.
Enjoy access around the clock and seamlessly execute in the following markets across a variety of platforms.
LATAM
EEMEA
ASIA
Foreign Exchange - Cash and Options
Deliverables: ANG, BBD, BMD, BSD, BZD, JMD, KYD, MXN, TTD and XCD
Deliverables: AED, BGN, BHD, BWP, CZK, EGP, GHS, HRK, HUF, ILS, JOD, KES, KWD, LSL, LTL, LVL, MAD, MUR, NGN, OMR, PKR, PLN, QAR, RON, RUB, SAR, SZL, TND, TRY, UGX, ZAR and ZMK
Deliverables: CNH, HKD, INR (Onshore), KRW (Onshore), SGD and THB
NDF: ARS, BRL, CLP, COP, PEN
NDF: RUB and UAH
NDF: CNY, IDR, INR, KRW, MYR, PHP and TWD
Money Market - Cash Deposits
MXN
AED, CZK, HUF, ILS, PLN, SKK, TRY and ZAR
CNH, HKD, SGD and THB
BARX FX NDF and Fixing Screen
BARX FX
Our award winning FX platform provides 24-hour, two way executable prices in a variety of EM currencies, pairs, vanilla options and strategies.
BARX Money Markets
Harness the power of one of the leading bank in global Money Markets. Target the most competitive rates with our award winning execution tool. Ability to trade from O/N to 1Y on various EM currencies, to allocate and rollover your trades.
BARX via Bloomberg
Trading with BARX via Bloomberg gives access to one of the broadest product offerings on any single-dealer execution page on Bloomberg (BXEM ‹GO›), as well as price discovery and execution via ALLQ and BBT.